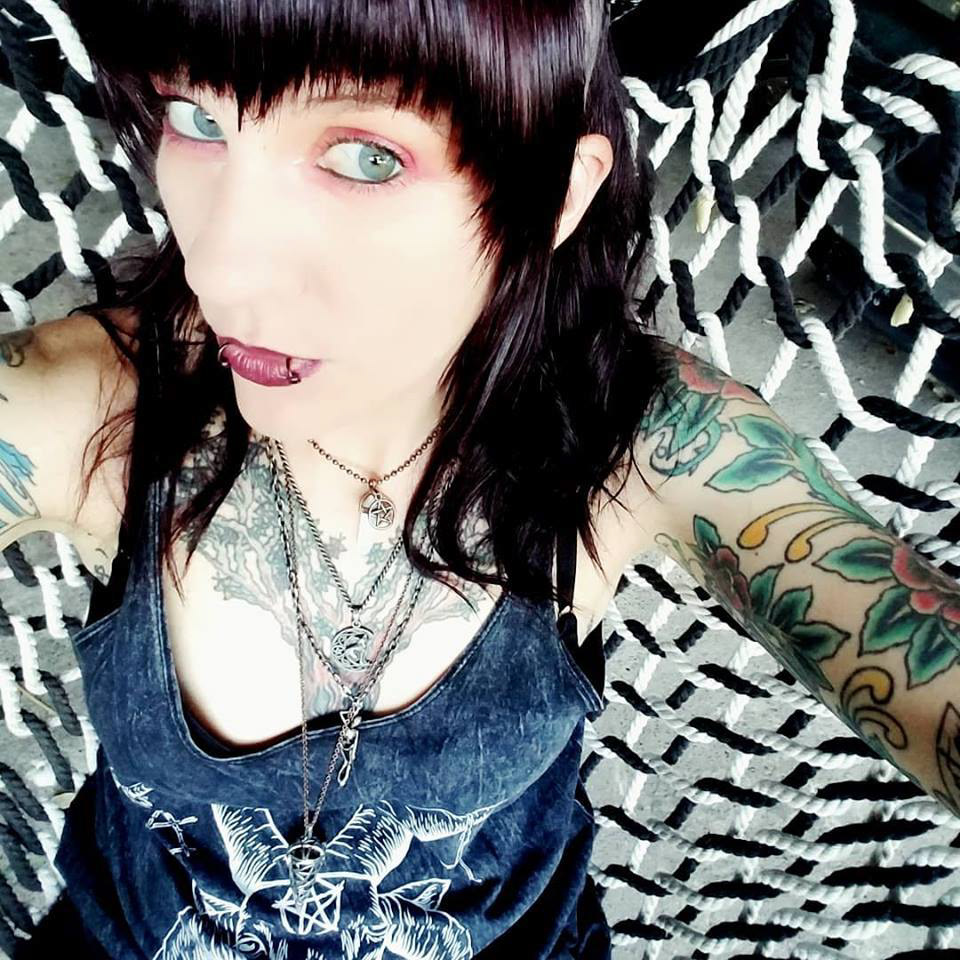 Hi! My name is Brea Lara.   I am a graphic designer and crafty 
creatrix based out of Victoria, TX.   I love to create high 
quality graphics, logos, and digital creations for my clients.
I run an online web store called Melted.Zipper 
and help out at a local boutique where I sell my physical 
arts and crafts .  When I'm not designing
or creating I love to read about fantasy worlds while snuggling 
Need something digitally designed? 
Feel free to e-mail me at brea.e.lara@gmail.com
-----------------------------------------------------------------------------
Current -- Editor/Graphic Artist for
Vixxen Zine
November 2, 2019 -- People's Choice Award at Dia De Los Muertos Fest -- Victoria, TX
October 2019 -- Artist of the Month at Vida Pura Juicery -- Austin, TX
2017 -- Extra/Musician & Soundtrack for
An American in Texas
2014 - Featured Artist in
Self Medicated: A Film About Art
2014 - 2016 -- Stout City Record Label Owner/Graphic Artist
2012 - 2016 -- The Great Art Scare - Event Organizer/Promoter - Victoria, TX
2012 - 2015 -- CATI Zine - Editor/Graphic Artist for Come and Take It Zine
2011 - 2013 -- VTXIFF Graphic Designer/Consultant - Victoria, TX
2010 - 2015 -- OMBG Podcast - Owner/Producer/Co-Host/Graphic Artist
-----------------------------------------------------------------------------
December 5, 2019 -- Vendor @ W&W Salon Grand Opening -- Victoria, TX
November 21, 2019 -- Vendor @ Beehive Birthday Bash -- Victoria, TX
June 22, 2019 -- Vendor @ Bryan Punk Rock Flea Market -- Bryan, TX
November 8, 2018 -- Vendor @ Beehive Birthday Bash -- Victoria, TX
October 13, 2018 -- Vendor @ Vegan Fall Festival -- Austin, TX
September 15, 2018 -- Vendor @ Punk Rock Flea Market -- Bryan, TX